Your
Premier

Personal Injury Attorneys in Missouri

Verdicts & Settlements
Our Sedalia personal injury lawyers are ready to help you seek justice and financial recovery, no matter how complex your case may be, and no matter who the legal opponent is. Our legal advocates know how to assert clients' rights against national insurance companies, large manufacturers, and other deep-pocketed opponents, coming away with legal victories for our clients time and again.
Tortious Interference With Business Expectancy

$6.463 million jury verdict in favor of a Missouri coal mining company because of the tortious interference by a state regulatory official with the coal company's agreement to sell to another company.

Verdict - Motor Vehicle Collision

$4 million jury verdict in favor of an individual whose leg was amputated following a collision with a trailer that came loose from a pickup truck.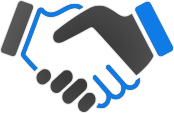 Trial-Tested Counsel for Any Personal Injury Claim in Missouri
At Kempton & Russell, we realize that much is at stake for you. Whether you have been seriously injured in an accident or have lost a relative to another's negligence, we are committed to holding the responsible parties accountable for their actions, helping you to gain financial recovery so that you can move forward. We are ready with the dedicated, individualized approach that gets results. Please don't hesitate to see how we can be of service to you.