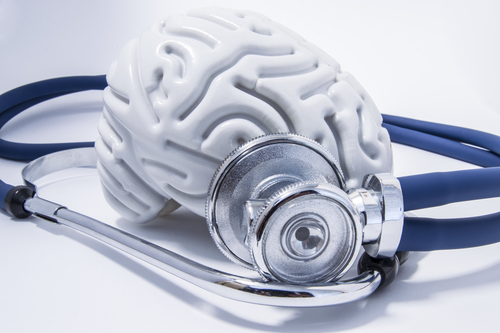 A traumatic brain injury (TBI) is caused by a sudden blow or sharp jolt to the head. Often, this type of injury occurs during a traumatic event, such as an accident or a fall. As such, post-traumatic stress disorder (PTSD) may develop in the aftermath of sustaining such an injury. Unfortunately, many symptoms of TBIs and PTSD overlap, making it difficult to assess what the underlying problem is.
Symptoms of TBI
TBIs do not always immediately produce symptoms. In fact, it can take weeks or even months before symptoms begin to surface. Here are some of the most common symptoms one should look out for:
Physical Symptoms
Headaches
Dizziness
Fatigue
Trouble sleeping
Vision problems
Sensitivity to sound and light
Cognitive Symptoms
Trouble with memory
Difficulty focusing
Poor judgement
Trouble articulating thoughts
Emotional Symptoms
Depression
Anger
Anxiety
Changes in personality
Having a few or more of these symptoms does not necessarily mean you have sustained permanent brain damage. Going through the normal recovery process can usually resolve these issues. More serious symptoms include seizures and lack of response to standard treatments.
Is it PTSD?
PTSD has many of the same symptoms listed above. As such, it is important for individuals to be assessed since those with TBI should not use certain medications. Fortunately, there are two forms of therapy that can effectively address both TBIs and PTSD: Cognitive Processing Therapy (CPT) and Prolonged Exposure (PE).
How to Cope
One of the best ways to deal with the symptoms of a TBI is to slowly slide back into your normal routine. Attempting to immediately resume life as it was prior to your injury should not be the goal, but rather taking small steps back into it while still getting the proper amount of rest to facilitate a full recovery. You should also avoid alcohol and taking any unnecessary medications to allow the brain to heal.
If symptoms worsen, do not ignore them or assume you can push through them. Pain and discomfort are your body's way of telling you that something is wrong, or that you might need to take it easy. Research suggests that those suffering from a TBI can greatly benefit from spending one week at home before easing back into a regular schedule.
Sedalia Brain Injury Attorney
Damage from TBIs are difficult to identify since there are usually no visible external indicators on a victim and symptoms often take time to manifest. If left unchecked, this injury can lead to further damage down the road.
At Kempton & Russell, we have been handling complex, challenging claims involving brain injuries for over 60 years, successfully negotiating and litigating claims for our clients to obtain the compensation they deserve. If you or a family member has suffered a TBI contact one of our skilled Sedalia brain injury attorneys.
Call us today at (660) 722-4115 to schedule a free consultation.